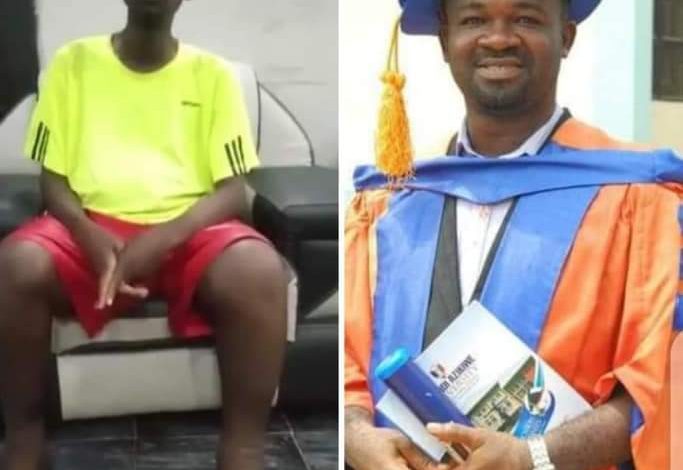 A Lecturer at Nnamdi Azikiwe University, Awka, Dr Hyacinth Chukwunonso Muotoh who was diagnosed of kidney failure has died.
Muotoh's case was brought before the public days back by one of his former student who felt pained over his condition.
The ex-student has appealed for help for the lecturer, saying he was his French lecturer when he was an undergraduate.
The ex-student wrote: "Please help my French lecturer when I was an undergraduate. At this point he needs N25million for kidney transplant. Remember that have not been paid since February because of ASUU strike."
In the post, the ex-student had tagged Vice President Yemi Osinbajo and several other philanthropist, begging for assistance for the lecturer.
Meanwhile, Dr Muotoh died on Saturday afternoon, after a delegation of persons from his faculty paid him a visit in the hospital.
One of his colleagues who did not want to be named said: "Dr Muotoo couldn't pull through…he passed on some minutes ago!!!"
Also, as a confirmation of his death, the dean of Muotoh's faculty in a text stated: "Kindly pray for the repose of the soul of our dear colleague, Dr Nonso Muotoh.
"He died few minutes ago in the presence of the Faculty delegation that visited him at the hospital in Onitsha. They are making arrangement to bring the body back to Awka. May his soul rest in peace."
A source lamented Dr Muotoh died at a time when his plight was already in public, as he would have received help from public spirited individuals.