Politics
APGA faithful express happiness over Soludo's choice of Ben Nwankwo as Nat'l Chairman
News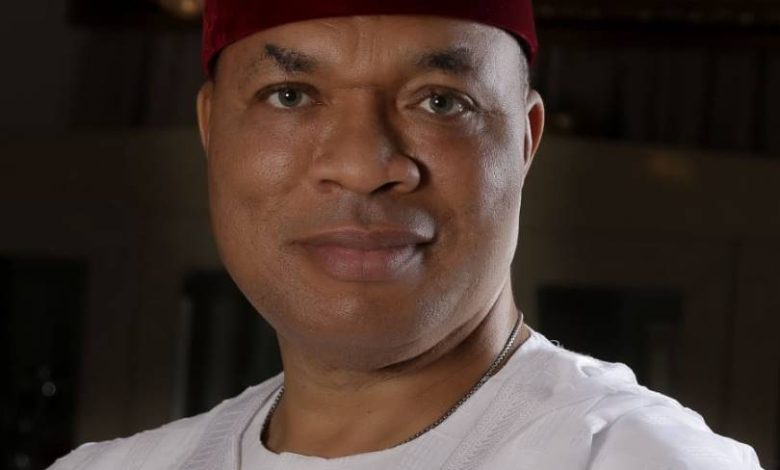 By Ifeizu Joe
Some members of All Progressives Grand Alliance (APGA) have began jubilating over feelers that Anambra State governor, Prof Chukwuma Soludo has anointed Hon Ben Nwankwo as National chairman of the party.
Some.members of the party who spoke to THE RAZOR after a meeting in Awka said Soludo may have finally agreed to the repositioning of the party, and the need for it to have a quality chairman, and has accepted that the best candidate for the job is Nwankwo.
The party will on Wednesday (today) hold it's national convention to elect a new national chairman.
There have been confusion over who the next national chairman of the party would be, with some persons saying that Soludo would prefer an errand boy, to a more established politician.
But on Tuesday, some members of the party who spoke to our correspondent, hailed Soludo over his choice of Hon Ben Nwankwo, saying that he has made the choice that would lift the party, and give it the desired growth.
One of the stakeholders who refused to disclose his name said: "We are now sure that Prof Soludo came to Anambra to fix the state, and, not to destroy or make money from the position of a governor.
"During our meeting, we got the information that the governor has at last settled for Isingidi (Hon Ben Nwankwo) as the national chairman of our party, APGA.
"To me, that is a good choice. He (Nwankwo) is the only one in the race who has a manifesto of what he is coming to the party to do, but others are just hoping that the governor will anoint them. We are happy with the development.
"Ben Nwankwo is a former three times member of the Federal House of Representatives. He was also a former Special Assistant to the first civilian governor of Anambra state, Dr. Chukwuemeka Ezeife, and, later served as a Commissioner in several Ministries in the state.
"So, he has rich political experience that will help him reposition APGA because, our party is dying gradually, popularity-wise because of bad leadership, particularly at the national level since the past few years.
"And this was very manifest in the performance of the party in the just concluded general election, where, APGA that used to be the Third Force has been taken over by the Labour Party".
There are about four other person's gunning for the position. They include: Barr Ifeanya, Chief Titus Anagbogu, Chief Norbert Obi and Barr Sly Ezeokenwa.