Health
Dr Nwachukwu Partners NUJ, Holds Free Medical Check-up for Anambra Journalists
Health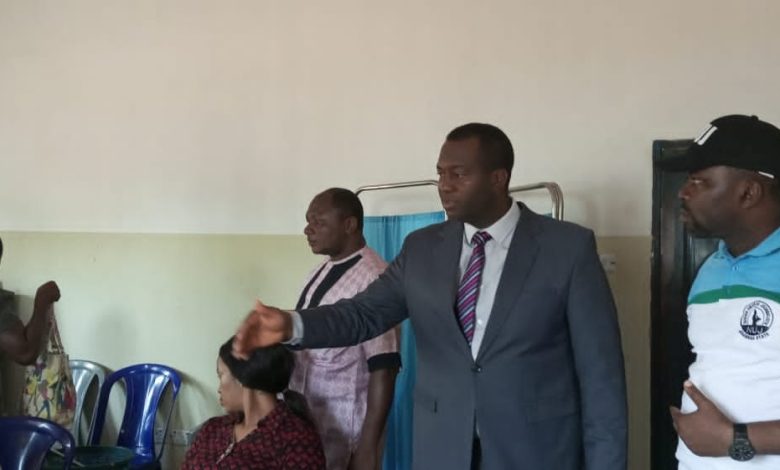 Philanthropist and medical expert, Dr Amaechi Nwachukwu on Wednesday held free health check and treatments for over 400 journalists in Anambra State.
Dr Amaechi, Medical Director, Princeton Orthopedic Hospital, Awka, whois also the candidate of the Zenith Labour Party, ZLP, for Oyi/Ayamelum Federal Constituency in the 2023 election held the health check in partnership with the Anambra council of the Nigeria Union of Journalists (NUJ).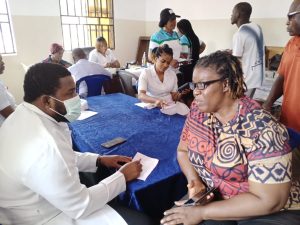 Among the services delivered by the renowned surgeon to journalists were free tests on: Blood pressure, blood sugar, treatments and free medical consultations, among many others.
The medical expert who chaired the NUJ health week seminar admonished journalists to always check their health status from time to time and to take the issue of their health seriously.
He said, "Often time I hear people say since I was born, I have never visited a hospital. Those persons making such statements are time bomb waiting to happen. These days that sudden death happens, we should be careful about our health.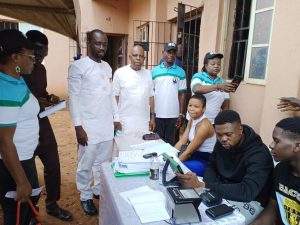 "Many people move around with explosive hypertension. We need to go for regular check-up for blood sugar and blood pressure and also rest properly.
"There have been records of underserved or avoidable deaths and these can be minimized through constant health check-up."
He warned journalists to consider the state of their health as they go about their daily activities, noting that one needs to be alive to work.
While he urged them to pause from time to time to check the state of our health, he said; "one not checking his health status is a time bomb waiting to happen. We should be careful with our health."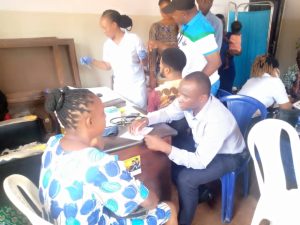 He urged journalist to use their profession to influence the rehabilitation and equipment of hospitals in the state, noting that over 100 legislators that represented the state at the National Assembly since 1999 did nothing to improve the state of the health centres in the state.
Declaring the health week open,  Anambra state governor, Professor Charles Soludo, represented by the Commissioner for information, Paul Nwosu, described journalism as an energy sapping profession that deals with a lot of mental stress.
He urged the professionals to make out time to rest to avoid sudden breakdown or ailment. He also advised them to constantly shun bad lifestyle that emanate from the pressures of the job, to be able to live long.