Human Interest
Anambra commissioner rescues 17-year-old boy from abusive guardians
Domestic violence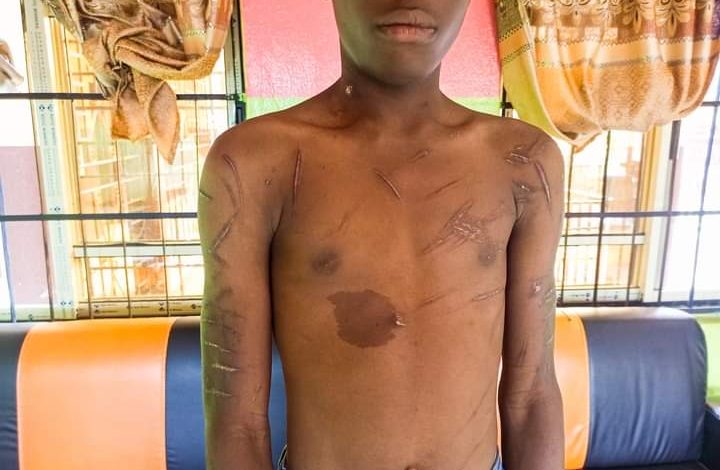 Anambra State Commissioner for Women's Affairs and Children's Welfare, Mrs Ify Obinabo has rescued a 17 years old boy from his abusive guardians.
Obinabo had last weekend rescued the boy, after the story of his abuse surfaced, when he reached out to some individuals and brought him to Awka from Onitsha.
The boy, Chikamnanyo Olisaemeka who hails from Nnewi, explained that his mother handed him over to his uncle in February this year, but since then his life hasn't been the same.
Chikamnanayo stated that his uncle Mr. Oluchukwu Olisaemeka and his wife Ebere Olisaemeka usually starve him and on some days feeds him once a day.
"I have not been enrolled in any school since I came to Onitsha in February. My auntie, Ebere has the habit of beating me with sharp objects at the slightest provocation."
Explaining the marks on his body,  Chikamnayo said that it has become a norm for him to be severely punished with a heated electric iron when he does anything wrong.
Obinabo who spoke to journalists said Chikamnayo's guardians would be charged to court. The boy has also been sent to an undisclosed hospital for medical attention. medical treatment.