Health
FG, Groups Alerts of Rampancy of TB Cases in Anambra
Health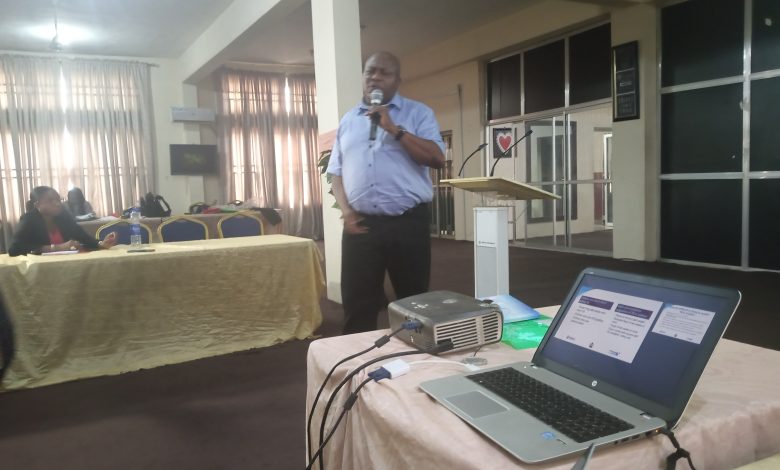 By Ifeizu Joe
The Federal Ministry of Health, in conjunction with some non-governmental organisation (NGO), have alerted about the high level of tuberculosis cases in Anambra State.
The NGOs, KNCV Tuberculosis Foundation and Breakthrough Action Nigeria made the revelation during a training workshop for journalists, to create awareness on the disease in the state.
Representatives of the federal ministry of health, KNCV Tuberculosis Foundation, Breakthrough Action Nigeria, Mrs Stella Eke, Dr Oke Chijioke and Mr Iheanacho Oji, respectively spoke on the transmission, treatment and the stigma associated with the disease.
The workshop also stated that tuberculosis is now very prevalent among children in Anambra State.
The speakers discouraged members of the society against stigmatisation of tuberculosis patients, while urging people who have symptoms the disease to quickly go for tests.
Chijioke said: "We that the low childhood tuberculosis awareness, and refusal by parents to have their children tested has remained a major bane of eradicating the disease.
"To test children for tuberculosis, you have to take their stool. This is because children do not know how to spit out sputum after coughing, rather they swallow them.
"But the challenge now is that parents refuse to let doctors have their children's stool for the test. Some attribute such demands to fetishism, while many attribute their illness to their uncle's in the village. We need the media to sensitize the people about this."
Mrs Eke gave some symptoms of tuberculosis to include: coughing exceeding two weeks, weight loss, excessive sweating at night and others.
Earlier, the Programme Manager for childhood TB, Leprosy and Buruli Ulcer, Dr Chukwulobelu Ugochukwu, who delivered an opening remark during the programme and also presented a paper, stated that Anambra has 14 testing centres and over 800 treatment facilities across the state.
"TB is treated through dedicated oral medication for six months, but after the first three months of medication, the patient will no longer be infectious," he said.