News
Flood coming again, Anambra warns residents, suggests remedies
News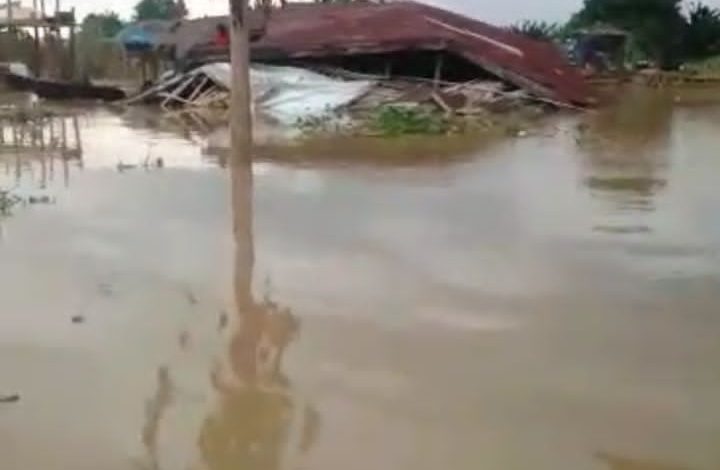 By Tony Okafor, Awka
The Anambra State Government has alerted residents of looming heavy rainfall and flooding in the state this year.
The warning was contained in a state circulated on Friday by the state Commissioner for Information, Paul Nwosu.
Enumerating measures to mitigate the looming natural disaster, Nwosu listed high risk areas to include :Ogbaru, Ayamelum, Anambra East, Anambra west, Onisha North, Onitsha South, Awka North, Idemili South, Ekwusigo and Ihiala LGA.
He said," The 2023 seasonal rainfall prediction and annual flood outlook by Nigerian Meteorological Agency (NIMET) and Nigerian Hydrological Service Agency (NIHSA) has shown that there will be high rainfall across the country and flood this year.
"The high flood risk areas in Anambra State that could be flood hit include Ogbaru, Ayamelum, Anambra East, Anambra west, Onisha North, Onitsha South, Awka North, Idemili South, Ekwusigo and Ihiala LGA
"The State Emergency Management Agency (SEMA) has issued the following flood mitigation measures:Make concrete plans for timely harvesting and evacuation of your farm produce and livestock to avoid losses. Do not wait until the flood comes to harvest.
" Make concrete plans to secure your household properties and essential belongings as much as possible before the flood actually sets in.
"Plan ahead to get your family as well as the aged, the sick, pregnant women, infants and children evacuated well on time to safety nets ( IDP camps provided by the ANSG Government ) to avoid preventable loss of lives. Timely evacuation is key.
"De-silting of water channels should be done continuously as huge amount of silt is deposited in water channels after rainfall; people should stop constructing in water plains and across water channels.
"Clear gutters and drainages: do not dispose your thrash in gutters or drainage; move to a higher ground before the flood becomes neck deep. If cut off from designated point, climb and stay on a tree or high platform.
"Keep a family disaster kit. A disaster kit is an assemblage of basic essentials (food, water, medications, touch lights, blankets, etc.) that will last a family a few days in event of flood.
Continuing, Nwosu warned, "It is dangerous to wade or swim in flood waters due to submerged logs, stones and the presence of dangerous reptiles.
"Children should not attempt to recover any of their toys or belongings which perchance have fallen into the flood for it can drown them in the process.
" Do not drive in the flood because you can float and be carried away. Step out immediately and search for a higher ground.
" Never play in flood. Do not drink or eat any food contaminated by flood water.
"Before the onset of flood, deploy sand bags around buildings for flood defence.
" Avoid wet electrical equipment during flooding. Put off all electrical appliances to avoid electrocution.
He added, "For more inquiries call 112."
Anambra State was among the states in the country that battled massive flooding in 2022, as over 300 communities in six local government areas were underwater .
Flooding is a perennial problem in the state, but the 2022 devastation was described as the highest ever had since 2012.'
Apart from submerging of houses and farmlands in Anambra, critical infrastructure such as schools, healthcare centres, police stations, banks, and offices were not left out; a situation which forced the state government to shut down schools affected by the flood and at the same time forced members of the affected communities to flee into various Internally Displaced Persons camps across the state.
According to the record obtained from the State Emergency Management Agency on the affected communities in Anambra, Ogbaru had 286,000 displaced persons, Anambra West had 237,000, Anambra East 103,000, Awka North had 10,345 victims, while Anyamelum had 9,240 flood cases with 5,468 displaced persons.
According to an official from SEMA, Mr Chukwudi Onyejiofor, currently, over 700,000 persons are all camped at various internally displaced persons camps across the state, a figure, he said, would shoot up to one million in a few days as over 500 victims join the camps daily.