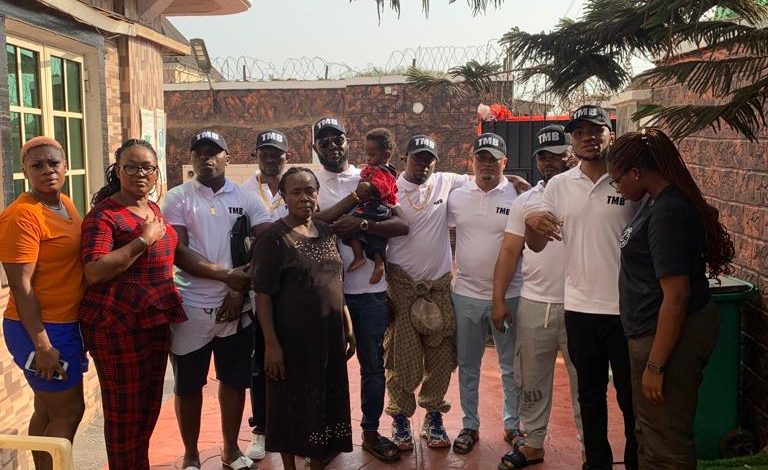 A Group  of young men  known  as Royal  International Charity Friends Club (TMB ) has spent  over N1.5 million as Charity acts to assist some sick people in selected private hospital in Anambra capital city.
The group holds various types of social services to uplift the lives of people within their reach unsolicited for in various area of life ranging from education advancement, economic empowerment, youth development amongst others.
Chief Maxwell  Obi, founder and President of the group said that the sole aim of the group was to contribute their quota in human development  and economic  growth  of some staggering persons.
Obi said they desires to put smiles on faces that have wrinkles due to economic challenges of life and to back some indigent people in order to see reasons to enjoy life and make positive impact in the  society for posterity and to say thanks to God for His blessings upon them.
Obi said that the level of hardship in the country is too much for any wealthy person or persons who can give a helping hand to wait for government to do all the work of providing basic amenities.
"The hot desire to make positive impact in lives of our people have been burning in me for years, so when God blessed me ,I looked for people with same ideology, over 20 young family men, who understands what hardship means so we formed the group.
"The TMB was formed and registered with CAC in March 2020 with aim to positively impact on lives no matter how small they could.
"We started on medical mission by way of visiting hospitals where hospital  in mates are bumped into without knowing who they are and the assistance would be given as much as we could at time," he said.
Mr Chibuikem Mbachi son of one of the beneficiary of the TMB charity work said that he was amazed at such kind gesture they received.
Mbachi, said that it was a huge surprise that people they do not know or solicited for assistance walked into their hospital room to pray for them after which their  bank account details was asked and for and money wired immediately.
"This is worth emulating, in Nigeria of today, it is amazing to be gifted with huge amount of money unsolicited ,may God bless this group of young men with angelic hearts," he said.