News
Joe Igbokwe Speaks on Video of Fight with Wife
News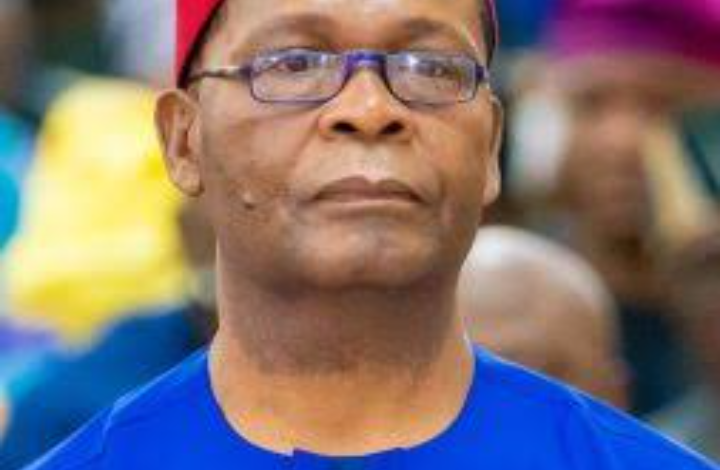 Anambra-born chieftain of the All Progressives Congress, APC, and aide of Lagos State governor, Chief Joe Igbokwe has reacted to a trending video of a man alleged to be him in a fight with his wife over allegation of adultery.
Igbokwe in a Facebook post said the man was not himself, nor was the women his wife.
See post below👇👇👇
I woke up yesterday morning and my phone began to ring continuously. A pastor in my Church was the first to call me. He drew my attention to a particular Video where a man and his wife were fighting exchanging hot words.
The Pastor said that somebody forwarded the video to him and he was told that the couple is me and my wife. I could not summon the courage to open the video to watch at home when my wife is around.
My phone was still ringing continuously until I got to the office to open and watch. I watched from the beginning to end. I knew such a thing has never happened in my marriage of 32 years. The man i saw in the video is not me and woman I saw is not my wife,and the home is not ours. But the enemies and Children of hate linked the video me. Just like they have been doing for years now.
They create a fake and horrible stories on Social Media, put my photos and credit it to me and you will see untrained, mannerless and confused children of hate having a field day and pouring invectives on my person. Yesterday they were disappointed again and they will continue to fail untill they receive commonsense even though commonsense is not common.
Please listen to this music and have a great day and inner peace. May God bless those who reached out to me for clarifications. Thank you so much. GOD WILL NOT ALLOW US TO BE PUT TO SHAME, AMEN. AN ENDLESS ALLELUIA.