Campus Buzz
Lecturer faces panel for flogging Unizik female student over uniform
Campus buzz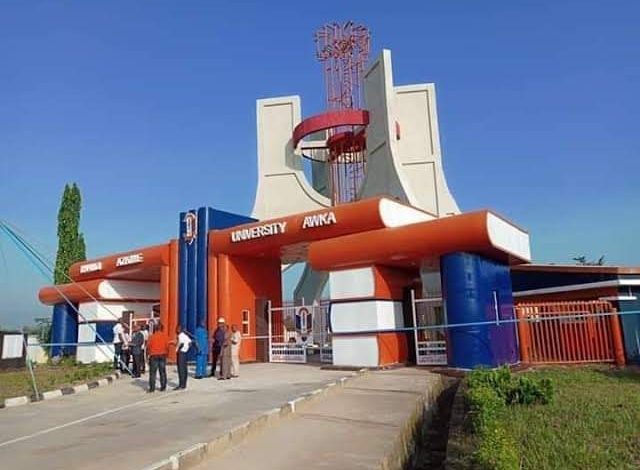 A lecturer at the Nnamdi Azikiwe University Awka, Anambra State( name withheld) is facing a disciplinary panel for allegedly flogging a female undergraduate of the school for not wearing a prescribed uniform.
The student said to be in the department of economics was allegedly beaten up by the lecturer for not wearing an Ankara uniform prescribed for her department.
The lecturer, it was gathered , also seized personal effects, including shoes, of other students for not complyimg with the Ankara dress code.
The situation it was gathered had generated tension on campus.
A source said," There is pressure on the students' union government to take action on the matter or we( students) will paralyse academic activities in the university for days.
"Can you imagine!. Where has this happened before that a lecturer would flog an undergraduate for any reason. Are we in nursery and primary school? This is unacceptable; this is unheard of. We must get to the root of this.
"The girl in question is still in pains because of the beating she received from this callous lecturer which left her body swollen and bleeding with injuries. This belongs to the hobbesian era.
When contacted the dean of faculty of social science of the university, Prof Uche Nwogwugwu, said "A thorough investigation shall be conducted on the matter and if the allegations are true, the lecturer will definitely face the wrath of the Vice Chancellor".
"There is need to find out the actual reason behind the beaten of the female student. If it is confirmed to be true the lecturer will not go unpunished.
Nwogwugwu added, "It is true that the University management under the leadership of the VC, Prof. Charles Esimone, instituted a law prohibiting indecent dressing on campus, that does not in anyway empower any lecturer or staff of the Institution to take laws into their hands without recourse to authorities".
Nwogwugwu said the university management would continue to do all within its powers to protect the rights and welfare of students.