News
Oil producing status: Anambra demands accurate data
News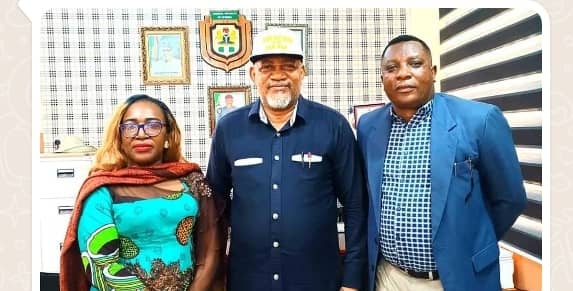 Tony Okafor,Awka
The Anambra State Government has asked for accurate data of the quantum of oil being exploited from the state.
The Commissioner for Petroleum and Mineral Resources, Tony Ifeanya, made the rquest on Thursday when the National Chairman of the Nigerian Institute of Petroleum Engineers, Prisca Kanebi, paid him a courtesy visit in Awka, the Anambra State capital.
The Anambra State Government had in August officially confirmed the state's oil producing status, saying it received its mineral derivation revenue from the Federation Account in the month of July, 2022 with the first net receipt of N268,232,939.16.
The state's Commissioner for Finance, Ifeatu Onejeme, who confirmed this in a statement signed by himself, said the feat was achieved sequel to Prof Soludo's "massive follow up and collaborative initiatives with relevant Federal Government Agencies to achieve the eventual implementation of the decision."
Speaking during courtesy visit by the National Chairman of Nigerian Institute of Petroleum Engineers, Ifeanya said,
"Our ministry is in dire need of accurate data (feasibility studies) of Anambra petroleum industry. There is so much exploitation and this is as a result of lack of data."
Stating that his ministry was open to opportunities and partnerships with the institute, Ifeanya said,the ministry was going in the direction of Prof Chukwuma Soludo's manifesto, Anambra vision 2070 and Combined Transition Committee report.
He said the state was rich in Kaolin and gas but lacked management, noting that his ministry would benefit from the expansive knowledge of experts in the Institute, assuring of what he called "the birth of a new, cordial partnership between the Institute of Petroleum Engineers and the Anambra State Government."
Speaking, the institute's chairman, said "We are seeking for collaborative ways to make positive impact in the state, effect change on the curricular of petroleum engineering departments in academic institutions, introduce modern skills that would make graduates employable, find ways to bridge the gap between the government and industries."
She said though the institute had been in existence for 27 years, the forthcoming International conference of the body, expected to hold November, would be the first of its kind in the country, enjoining the Commissioner to attend; describing the conference as an opportunity for voices to be heard in the presence of notable dignitaries, players and stakeholders in the industry.