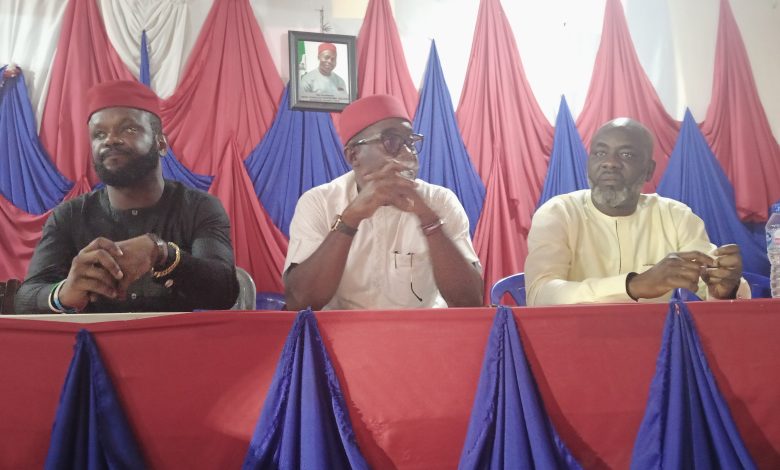 Son of the presidential candidate of the All Progressives Congress (APC), Asiwaju Bola Tinubu, Mr Seyi Tinubu has bagged the chieftaincy title of Nwannedinamba in Anambra State.
The younger Tinubu who was in Anambra to canvass for votes for his father is said to be married to an Igbo lady. He was conferred with the title by the traditional ruler of Mbaukwu kingdom, Igwe Peter Anukwu.
Nwannedinamba in Igbo means a brother in the diaspora.
Mr Tinubu who was also at the NUJ Press Centre in Awka, spoke to journalists on the aspiration of his father, saying he was in the state to galvanize support for his presidential aspiration, and to assure the people that his father has the good intentions of the people of the state at heart.
He said: "Bola Ahmed Tinubu has the experience, tolerance and capacity to change the fortunes of Nigeria for the best.
"Everyone has acknowledged that his core strength is his vision for peace, progress and economic development. He also has a penchant for discovering, nurturing and empowering talent. Testimonies abound across Nigeria, Igbos, Yorubas, Fulanis, Efiks, Ibibios, Hausas and all the other tribes."
Seyi Tinubu was accompanied on the trip by former Chief of Protocol and Deputy Chief of Staff to Governor Willie Obiano of Anambra State, Uzuegbunam Okagbue.