Politics
2023 Polls: PDP lost because it betrayed South-East – Anakwenze
Politics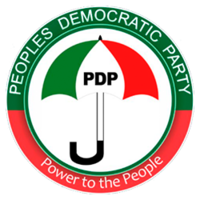 A presidential aspirant on the platform of the Peoples Democratic Party( PDP), Dr. Nwachukwu Anakwenze, has explained why the PDP lost in the 2023 general elections.
Stating that the party betrsyed the
South-East, Anakwenze maintained that Nigeria has all it takes to be a world power.
He also called for the Chairmanship of the party to go to the North while insisting the party ticket be given to the South.
Anakwenze stated this during an interactive session on Democracy Today, AIT Live, discussing the PDP's reconciliation moves and its chances of bouncing back.
He reiterated that the PDP was the greatest party ever formed in Nigeria's history, founded by great people, noting
that the party was taken over by people who lacked
quality values.
While mentioning Ekwueme and Obasanjo as some of the great founders of the PDP, he maintained that the party is currently overrun by corrupt people.
He recalled that the former PDP National Chairman destroyed the party by selling it to the highest bidder with no regard for quality.
The former PDP Presidential Aspirant alleged that the North had ruled for the past eight years. Instead of rotating power to the South, they sold out to the highest bidder, which is why the party lost and will lose again if it continues in that direction.
Dr. Anakwenze supported Saraki for the PDP National Chairman while calling for the party ticket to be handed to the South specifically the South East.
He sai, "Nigeria is a country blessed by God in every facet, including agriculture, minerals, and intelligent youths. The only thing we lack are good leaders who are committed to making Nigeria the great country that God intended it to be."
"Nigerians are talented people! God gave us gas and oil. Nigerians do not have hurricanes and earthquakes like the West does."
"In the last PDP Primaries, delegates were asking for Ghana-must-go bags filled with money. They were not talking about issues that can turn Nigeria around."
"God intended for Nigeria to be a world power. We have everything it takes to be a world power just like Britain, France, Germany and China. What we need are serious men and women who want to turn things around for the good of the Nigerian people."
"I ran for the last presidential election. I came with ideas from America, but unfortunately, they are only interested in envelopes and Ghana-must-go bags," Anakwenze stressed.